MARIProject
&nbsp &nbsp &nbsp &nbsp &nbsp &nbsp &nbsp &nbsp &nbsp &nbsp &nbsp &nbsp &nbsp &nbsp &nbsp &nbsp &nbsp &nbsp &nbsp &nbsp &nbsp &nbsp &nbsp &nbsp &nbsp MARIProject for Engineering, Construction & Operations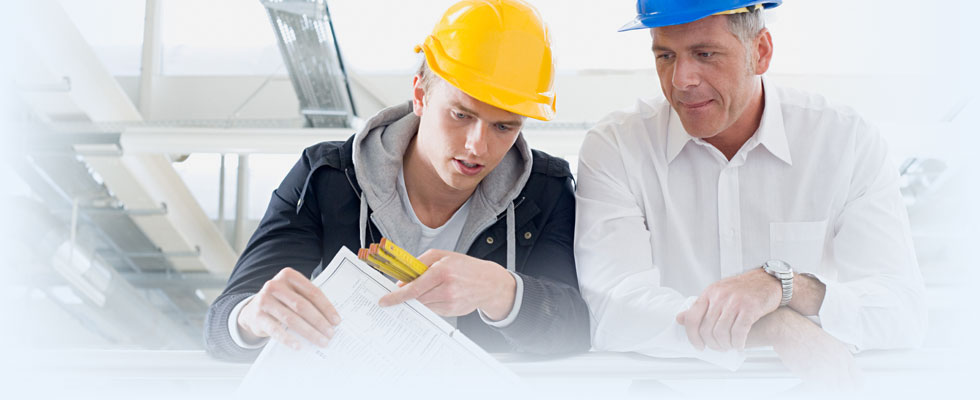 A special challenge in the construction industry is to provide materials at low cost and to obtain the materials and in a timely manner. In addition, precise cost control in the course of the entire project is essential.

MARIProject supports all important workflows throughout the project:

Easy-to-create costing

The system facilitates the calculation of large projects on the one hand, because the data is merged from ERP and CRM and, on the other by flexible requirements, such as the overhead calculation. Learn more about project costing with MARIProject.

MARIProject fully supports project-related purchasing transactions. The software visualizes the current delivery status of all materials throughout the entire purchase process. Learn more aboutproject-related purchasing.

Warehousing

SAP Business One helps you manage one or more warehouses. With MARIProject, you can manage in addition project-related warehouses.

Resource planning

MARIProject allows uniform planning of all resources (employees, pools, items, equipment). Time and costs are planned in the same step. In the respective capacity display, planning data can be easily moved by drag & drop from the resource pool to the available resource. Learn more about project planning.

Mobility

Business partner master data (addresses, communication data, contact person) is recorded only once in the system and is available to all employees. You have mobile access to the data. Learn more about mobility.

Time and Travel Expenses Entry

With MARIProject, you can capture project hours and travel expenses via mobile devices. The current travel allowances according to German law are already stored in the system. Learn more about time sheet entry and travel expenses entry.

Up-to-date project data at any time

Project data (costs, revenues, planned and performed services, items etc.) is managed in one single system. With the numerous reports, such as degree of completion, target/actual comparison of hours, project breakeven etc, you keep track of the current status of your project and have up-to-date data always at your fingertips. Learn more about project controlling.

Billing

MARIProject supports all common types of billing methods: billing at fixed price, at cost, down payment etc. You can also define a cost limit within the project in order to stay within budget. Documents (sales quotations, invoices, delivery notes etc.) are created automatically based on the master data. Learn more about project billing.

Evaluation of Plants Under Construction (WIP)

A flexible calculation tool enables you to determine the value of plants under construction according to different evaluation methods (e.g. percentage on completion) and to transfer the value to the financial accounting.

Global reach

Construction projects often have a global focus. To meet this need, MARIProject allows access to data via mobile devices (via Internet and smartphone). The solution supports multiple companies, is available in multiple languages and supports multiple currencies.

Affordable & quickly ready for operation

Despite the large scope of function, MARIProject is an affordable solution. Proven SAP standards ensure a quick implementation of the software.

As award winning SAP partner and full service provider, we advise you in all questions concerning MARIProject. Our experienced staff help you with the introduction of the software in your business.